Back to Home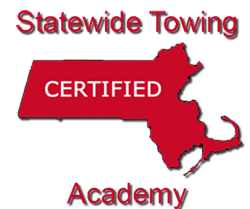 TRAINING CALENDAR
Interested in a Career in Towing and Recovery Industry?
For more information, CLICK HERE
Our courses
From light-duty to heavy-duty, Statewide Towing Academy offers a range of training courses to choose from
Statewide Towing Academy Purpose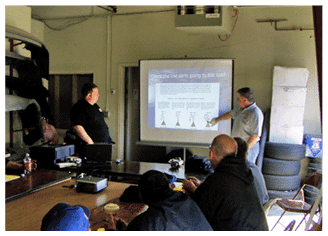 The purpose of this foundation shall be:
To solicit and receive contributions of money, goods and services from any and all sources in order to provide financial, education, medical and otherwise charitable,benevolent and philanthropic assistance and support, to provide scholarship awards to members of the towing industry.
To fund grants and programs for groups or individuals who provide towing services, training and otherwise knowledgeable expertise to underserved populations.
To fund projects that promote the importance of towing and safety awareness to the citizens of the Commonwealth of Massachusetts.
To engage in activities for all purposes as are permissible for a charitable foundation organized in the Commonwealth of Massachusetts.
What our Members say about the Academy
Testimonials from some of our current and previous Statewide Towing Academy members
Lorem ipsum dolor sit amet, consectetur adipisicing elit, sed do eiusmod tempor incididunt ut labore et dolore magna aliqua. Ut enim ad minim veniam, quis nostrud exercitation ullamco laboris nisi ut aliquip ex ea commodo consequat. Duis aute irure dolor in reprehenderit in voluptate velit esse cillum dolore eu fugiat nulla pariatur.

-Bob B. Berry Brothers Towing, Oakland

Lorem ipsum dolor sit amet, consectetur adipisicing elit, sed do eiusmod tempor incididunt ut labore et dolore magna aliqua. Ut enim ad minim veniam, quis nostrud exercitation ullamco laboris nisi ut aliquip ex ea commodo consequat. Duis aute irure dolor in reprehenderit in voluptate velit esse cillum dolore eu fugiat nulla pariatur.

-Bob B. Berry Brothers Towing, Oakland

Lorem ipsum dolor sit amet, consectetur adipisicing elit, sed do eiusmod tempor incididunt ut labore et dolore magna aliqua. Ut enim ad minim veniam, quis nostrud exercitation ullamco laboris nisi ut aliquip ex ea commodo consequat. Duis aute irure dolor in reprehenderit in voluptate velit esse cillum dolore eu fugiat nulla pariatur.

-Bob B. Berry Brothers Towing, Oakland